Philadelphia Radio Archives
History of Philadelphia radio station 95.7 WBEN
WFLN Classical Radio Philadelphia

95.7 FM was founded by Philadelphia civic leaders as a fine arts station, which signed on as WFLN at 5PM on March 14, 1949. In the early years, programming was heard in the evening hours only. In 1956, an AM operation was added, which mostly simulcasted the FM.
WFLN, which stood for "Franklin Broadcasting" was the first stand-alone (not co-owned with a local AM) station in Philadelphia. For nearly 50 years, the station's studios, transmitter and self-supporting tower were located at 8200 Ridge Pike, at the western edge of Roxborough, a few miles apart from the cluster of other antennas in Roxborough. From the late 1960s until the late 1980s, WFLN also maintained a small office in center city Philadelphia on the Benjamin Franklin Parkway near 17th Street. This facility was used as a sales office and small studio where host Ralph Collier would do live and recorded interviews. Until about 2004, remnants of white plastic letters spelling "WFLN" could be observed on a low brick wall at the abandoned location, but they have since disintegrated.
Station leadership was carried out by the Smith and Green families. Programming consisted of classical music along with a number of short "feature" programs. Little emphasis was placed on making the station profitable, and most years it simply broke even.
First Sale
The station continued along in this relaxed atmosphere until 1988, when it was sold to Marlin Broadcasting, a chain of classical music stations led by Woody Tanger. Tanger decreed that the station would begin to make money with the classical format through a series of drastic changes.
Ten of WFLN's 31 employees, mostly from the sales and office staff were fired. A half-hour noon talk show hosted by long-time fixture Ralph Collier was canceled. (Tanger later fired Collier outright due to comments Collier made about the station in Philadelphia Magazine) Veteran arts critic Charles Lee was yanked off the air, and Tanger cut back dramatically on the station's news coverage, which included firing longtime newsman Jules Rhind. Tanger maintained that news programming was readily available on other stations.
The effect of these sweeping changes was supposedly a more efficient operation, an increased commercial load, and a higher salary for the remaining announcers. Shadow traffic reports also began running on the station for the first time.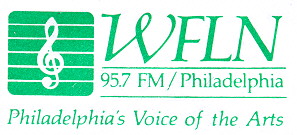 In 1995, Tanger engineered a complex swap with American Radio Systems, ultimately selling the station for $28 million. This transaction marked the beginning of the end of WFLN as a classical music station, as four more companies bought and sold the station within the next two years, spurred on by Conrgress' recent 1996 deregulation of the telecommunications industry. Each new owner became less satisfied with the low revenue returns on the classical format, while the price of the station skyrocketed with each transaction.
In June, 1996, American traded WFLN to Secret Communications for a station in Sacramento. Secret's president, Frank Wood, announced that he would retain the classical format if marketing and programming modifications could increase the station's market share to 4 percent. Based on their research, Secret eliminated some of the station's talk programs, played shorter works and movements of symphonies during prime listening hours, and instructed on-air personalities to enliven their delivery. (This was referred to as the "dumbing down" of the station by some insiders)
Two months later, Evergreen Media Corp. agreed to buy WFLN and three Detroit stations from Secret, which received $38 million for WFLN alone. Technically, Secret never even owned WFLN, since FCC approval of their purchase from American Radio Systems was still months away.
In April, 1997, Greater Media, owners of WMGK-FM, WMMR-FM, and WPEN-AM announced that they would purchase WFLN for $41.8 million. At this price, many in the industry believed that the 50 year old classical format would soon be changed to one that brought in a higher return on the investment. Dennis Begley, the station's new general manager under Greater Media, said that the $5 million or so that the station grossed each year was no longer enough to justify the price they paid for the station.1
End of Classical Format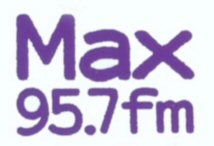 The announcement was made on September 4th, 1997: In less than 24 hours, WFLN would cease to exist. The next day, at 6pm, Jill Pasternak, a WFLN host for 11 years, read the station ID for the last time. Following that, Greater Media CEO Tom Milewski gave a brief speech, in which he explained to listeners that WFLN's classical recordings were being donated to Temple University's WRTI, which would be halving its jazz format to accommodate classical music. Milewski added, "Classical music, is, we feel, best presented in a non-commercial context." After a brief pause, the first song played by the new "Max 95.7" was Cheryl Crow's "A Change Is Gonna Do You Good". The format consisted of modern rock mixed with contemporary hits, in competition with WYXR-FM, WPLY-FM and to some extent WIOQ-FM. Call letters were changed to WXXM.
The format change did not go quietly among some dedicated listeners who besieged the station with faxes and phone calls. Some even stopped by the station to personally bid farewell to the departing announcers. Others formed small groups to figure out a way to bring full-time classical music back to the Philadelphia airwaves, with no success.
WXXM used the name "Max" on air and had no DJs for the first six months. Ratings were poor under the new format, although they improved after popular DJ Paul Barsky was added as the morning host in February 1999.
New Formats

On May 13, 1999, In the middle of Sarah McLachlan's song "Building A Mystery", the station abruptly switched to a soul/oldies format called "Jammin' Gold" and eventually new call letters WEJM. The format, Rhythm & Blues hits of the '60s and '70s, along with some disco and '70s pop was initially well received, especially considering that the city was the birthplace of the "Philadelphia Sound." Like other stations around the country with a similar format, Jammin' Gold did well at first, but then quickly lost audience share.
On June 15, 2001, the format was changed yet again, this time to adult-skewing modern rock. (Matchbox Twenty, the Dave Matthews Band, Dido, Sugar Ray, Nelly Furtado, Madonna and Macy Gray.) New call letters WMWX were assigned, and the station name, "Mix 95.7," and music sounded strangely similar to its former incarnation Max 95.7. The ratings were also similarly unspectacular.
In March, 2005, the station became "95.7 Ben FM" with a broad, adult-oriented playlist spanning three decades of music. This format is similar to the "Jack FM" format that CBS Radio used on some of its underperforming stations. In fact, rumors were swirling at the time that CBS would flip WOGL to such a format, so Ben FM may have been a pre-emptive move on Greater Media's part. Although many Jack/Ben stations use pre-recorded announcers, Ben does have disc jockeys during the day. Actor John O'Hurley provides the voice of station IDs during nights and weekends. Shortly after the switch to Ben FM, the call letters were changed to WBEN. (WBEN can also be considered a nod to the frequency's original call letters of WFLN; both refer to famous early Philadelphian Ben Franlklin.) WBEN-FM often uses the slogan "Playing anything we feel like."
In 2016, Beasley Media Group acquired Greater Media and its 21 stations (including WBEN-FM) for $240 million.
---
Sources
(1) Lesley Valdes, Kevin I. Carter, and Peter Dobrin, "WFLN plays its last classical", Philadelphia Inquirer, 9/6/1997
Discuss WBEN
Comments? Corrections? Worked there? Please let us know!
1. Posted on Thursday, October 8, 2009 by Bill Stephens:
95.7 Ben FM uses the exact same branding, format and logo, including font (except for the three-letter name) as 95.7 Max FM in San Francisco.
2. Posted on Wednesday, December 29, 2010 by Ben Basile:
I grew up listening to WFLN in the late 50's to mid '60's. Does anyone else remember that at one time the station marketed a radio permanently tuned to 95.7, called something like the WFLN Monitor (similar, I think, to what WEAZ did for EAZY 101 did in the 1980's, according to comments posted on that stateion's history page?
3. Posted on Thursday, July 21, 2011 by Mo Miller:
The last sentence refers to WBEN. Prior to that, nothing. No reference to why the change in call letters took place. Where did the call sign come from? Absolutely no mention of regulations & how those came into play. This could have been such an enlightening piece of radio history. Instead, you have made it a waste and example of bad reporting.
4. Posted on Friday, February 10, 2012 by Richard:
The call sign came from Buffalo, NY - the home of the Buffalo Evening News, hence WBEN and WBEN-FM. Technically the call of 95.7 is "WBEN-FM". There aren't too many examples of calls split between cities but this is one...WBEN in Buffalo had long ago changed the FM calls to something different.
5. Posted on Monday, February 13, 2012 by Francine D:
Does anyone know if radio broadcast tapes of WFLN exist? And where would they be, if they even still existed?
6. Posted on Sunday, January 6, 2013 by Alan:
Fln = Franklin. Ben = Benjamin. The most famous name in Philadelphia. Wfln first owner was Franklin broadcasting company.
7. Posted on Friday, February 1, 2013 by Beth:
You forgot that, for a brief period of time, this station was an all 80's format called "The Point." I think that it was in 2001, between the "Jammin' Gold" era and the "Mix 95.7" era.
8. Posted on Friday, June 21, 2013 by Ethan:
max 95.7 soundtracked my middle school years, I remember being really upset and confused when they switched to the soul format.
9. Posted on Sunday, September 15, 2013 by Charles:
95.7 never had the nickname The Point. That was 96.5 after WWDB
10. Posted on Sunday, June 22, 2014 by Frank:
this radio station is a cheap runed radio station this format is awful, its a 90s 2k oldies station.this radio station needs a new format change.
11. Posted on Thursday, May 21, 2015 by BEN:
Frank, you're wrong. BEN is not an oldies station. An oldies station, by target demo definition, plays the hits of the 60s and 70s. The 90's not oldies, just because they seem old to you. Grow up.
12. Posted on Saturday, January 16, 2016 by Kerry Painter:
Ben Basile, I used to listen to WFLN back from 1980 - 1988. I'm so sad to learn that the classical station is no more.
13. Posted on Monday, February 29, 2016 by Mister:
Was listening to Faure's Pavan and got to missing WFLN classical radio and Henry Varlack's Sleeper's Awake midnight show. RIP Henry, and RIP WFLN. Folks have no idea how special that was. Is anybody going to reminisce about how special the current format is, 20 years after it goes off the air? Don't think so.
14. Posted on Friday, June 3, 2016 by David Hoffecker:
I am back in Philadelphia for a tribute concert to my band/orchestra director and Googled WFLN - a mainstay in my high school years as I learned and loved classical music. A sad tale to read of the demise of such a wonderful music presence in the tri-state area. My most immediate memory is of the evening program that had Respighi's Fountains of Rome as its signature music. I spent many hours listening to great music as a high school,student and I wish young musicians of today could have the same experience. Farewell.
15. Posted on Tuesday, August 15, 2017 by Steven Cades:
I was seven in 1949, and it couldn't have been many years after that when my parents bought their first Zenith FM radio. Thereafter, if anyone was awake in our house, the classical music of WFLN was in our ears. When my wife and I moved to central New Iersey, our station of reference changed to New York's WQXR. Now, in our many years's residence on Maryland's Eastern Shore, it's Baltimore's WBJC. My/our early immersion in classical music has led to our delight in (orchestral) concert-going, and the joy I find in making music as a bass in our local (classically-oriented) community chorus. I did know of WFLN's demise, so many years ago, but I've not previously had the opportunity to thank, however belatedly, the owners, managers, and staff of my long-lost, long-time musical tutor.
16. Posted on Thursday, August 17, 2017 by Jim Palmer:
The last on air announcer from the WFLN days, Dave Conant, retired recently from WRTI. I still have my WFLN mugs from their annual Philly Orchestra fund raisers. Miss that station so much!
17. Posted on Wednesday, December 13, 2017 by Ken Orr:
When I was a boy living in Glenside in the 1950s I used to listen to WFLN and loved John Edwards voice. In fact I used to try to say the names of the classical works along with him. Years later I got my dream job at WFLN after working a year on the All Night concert at WPBS. I worked there for 10 years and loved every minute of it. In fact I replaced my idol John Edwards when he died. I did the morning Potpourri program and filled in at night some times. Once fell asleep and Philadelphia Magazine wrote about it under the title of WZZZZZZ. Left to open my own hoagie and ice cream shop in Glenside. KEN'S KONES.
18. Posted on Sunday, February 4, 2018 by Scott Cohen:
I grew up in Cherry Hill listening to WFLN and remember that it prompted me to buy my first Classical album, Holst's "The Planets" with Steinberg and the Pittsburgh Symphony from Harmony Hut in the Cherry Hill Mall. Later there was a boxed set of Beethoven Symphonies with Leonard Bernstein as conductor that gave me hours of listening pleasure. I remember first hearing "The Lark Ascending" on Sleepers Awake which has nurtured a life-long love of English composers. In high-school I met Joseph Truitt, a great pedagogue and person, who encouraged us to listen to music other than the disco popular at the time. In retrospect those were simpler times, but it didn't seem so living through them. What I wouldn't give to see one of those colorful WFLN posters, and to discuss Gershwin with Joe Truitt again.
19. Posted on Friday, July 6, 2018 by Ed:
I used to listen to Sleepers Awake while a student at Trenton State in the early 80's. Was the theme music, in fact, Bach's Sleepers Awake? It was a great way to turn out the light!
20. Posted on Tuesday, August 21, 2018 by Alan :
Ed, the theme to "Sleepers Awake" was Faure's Pavane. I got my love of classical music from this station (WFLN) in the late 70's and early 80's. Have Pavane in my iTunes to this day.
21. Posted on Wednesday, October 17, 2018 by Michael Caskey:
Usually listened to WFLN while cooking and eating in the dining hall at Faith Seminary in Elkins Park. The classical station of Philadelphia was also the class of the city. Found this article trying to find a stream for the station. I didn't know it was gone. Sad.
22. Posted on Saturday, November 17, 2018 by Harold Melvin:
The description of Jammin' Gold couldn't be less accurate. Ratings initially were through the roof. Top 3 in demo. Out of town air staff? Terry Young and Michelle Durham did mornings, Christopher Knight did early afternoons and Joe Mama did pm drive...hardly unknown.
23. Posted on Wednesday, February 6, 2019 by Jim Kane:
Harold, you're absolutely correct! In its first full ratings book, the station was top 5 with Adults 25-54, and #3 with W25-54. It was a homerun, that took audience from multiple stations in the market, including WOGL, WDAS, WBEB. Had they not changed the programming from TSOP, Motown and Classic R&B, it would have been a mainstay in Philadelphia for years.
24. Posted on Monday, March 18, 2019 by Jay Dunner:
WFLN and its program guide led me to discover all manner of composers, from Holst to Faure to Mahler to Ives. I would plan my weekly listening according to that guide. Can anyone recall what each of the signature themes were for the regularly scheduled programs (e.g., Faure's Pavane for the midnight Sleepers Awake, and Faure's Sicilienne for the afternoon drive time show)? I'd love to compile a CD set of those themes for reminiscing about one of Philadelphia's cultural icons now sorely missed.
25. Posted on Sunday, May 19, 2019 by Rick:
Came here to find out why Ben FM recently narrowed their focus to 80s and 90s only. But this article has no updates in 14 years, nevermind.
26. Posted on Monday, May 27, 2019 by The Rev. Dr. Christopher Hershman:
I listened to WFLN throughout my childhood outside of Reading, college and graduate school, seminary in Philadelphia, and then in my home and professional office until the very end when it went off the air. I was shocked. It was like one of my best friends had died. And I missed Dave Conant, Jill Pasternak, Ralph Collier and the rest of the staff like if they were personal friends. What a greedy, horrible mistake it was to shut down WFLN. I still miss WFLN.
27. Posted on Saturday, August 10, 2019 by Lenora Wolfgang:
I am looking for the cd you played recently of Scheherazade by the Atlantic Symphony Orchestra conducted by Spano.
28. Posted on Monday, December 2, 2019 by R Alan Campbell:
Having worked at several radio stations in the Delaware Valley my longest and happiest days were with the staff at all classical WFLN. Broadcast Pioneers published some of my WFLN memories here: http://www.broadcastpioneers.com/bp11/wfln.html
29. Posted on Thursday, December 19, 2019 by Ken Orr:
To Alan Campbell...thank you for your good work keeping WFLN in the news. I miss the place and muse often about the good ole days... Remember Al Barclay..Mike O'Donnell .. Jim Keeler... Harry Haas... Tom Moyer... and Mildred..
30. Posted on Friday, January 3, 2020 by Debra Dressler:
I was an undergrad at Penn, and I loved WFLN. I remember that there was a piece that was used to sign off the nightly broadcast or open the morning. It's not the Pavanne theme song - it was more of a "Trumpet Voluntary" type piece. Does anyone remember what that was? I would know it if I heard it, but for the life of me, I can't recall its name.
31. Posted on Thursday, August 6, 2020 by Steve Holden:
I remember "Sleepers Awake"; it also was the place where I first heard Faure's Pavane (Op. 50). In those "good old days" before the internet, if you listened to a piece of music and missed the host's identification of it, you were out of luck. I would start recording on my cassette deck if I heard something I liked and would take the tape to my Chemistry professor at Temple U. and he could usually tell me what it was. I miss WFLN.
32. Posted on Tuesday, August 11, 2020 by Peter Cunnius:
This was my favorite radio station I listened every day & night while traveling to school at Hahnemann University School of Medicine and I loved all the hosts. I was very sad on 9/5/97 when the station abruptly closed due to corporate greed. I remember the last piece Jill Pasternak played it was: Rachmaninoff, Symphony No. 2 in E-Minor, Op. 27: III. Adagio
33. Posted on Tuesday, October 20, 2020 by LaVerne Wood:
I grew up in Dover, DE & listened to WFLN... when it came thru clear enough.. during my childhood. In fact I got most of my pre college music education from WFLN because there was little access to classical music . I had piano lessons but music on the radio was mostly country music & pop on only a few stations.When I decided to become a music major at Boston University it was even more of a help because the station was stronger & came thru much clearer then and I was able to hear special educational programs that helped me become familiar with all the symphonies, chamber music, music for orchestra & chorus, concertos, etc before I went to Boston U. WFLN was my anchor all thru grad work at Temple & thru 23 years of my teaching career. When it went off the air in 1997 I was heartbroken; like having an old friend pass away. I am retired now but still miss WFLN & think of it often when I'm listening to WRTI.
34. Posted on Tuesday, November 24, 2020 by Marie Prewett:
This page really brought back memories. The AM side of WFLN had to go off the air at sunset and my car - back in the 1970s - only had AM radio. I installed a converter in the vehicle so I could get the FM band! I never understood the economics of abandoning the old format as the listening audience tended to represent a well-educated and well-compensated group that should have been very attractive to advertisers.
35. Posted on Monday, January 4, 2021 by Larry Wyner:
Ah, memories... I grew up in northeast Ohio and was spoiled rotten by WCLV, however was a faithful WFLN listener as a student at Princeton in the late 70s and remember very fondly the ending of Mozart's Posthorn Serenade, which the station played as a segue to the time signal and news at the top of the hour, always cleverly timed so that the last chord would coincide exactly with the time signal! What were some of their other segue themes?
36. Posted on Friday, January 15, 2021 by JL:
Really appreciate the comments and the memories. To comment 13...I am doing the exact same thing! Listening to Faure's Pavane reminded me of the Sleepers Awake show. Loved that...kept me company as I did homework late in the night.
37. Posted on Sunday, February 7, 2021 by David S:
In addition to Faure's Pavane and Sicilienne, other favorite classical pieces I first heard on WFLN, generally in the 5:00 PM light classics hour in the late 60's, are: Fritz Kreisler--Preludium and Allegro Aria detta la Frescobalda for guitar Paganini Capric 24 Orchestrated veersion of Bach Little fugure in g minor...
38. Posted on Sunday, March 21, 2021 by David S.:
Obviously some typos in my earlier comment: Meant to type Paganini Caprice 24 and orchestrated version of Bach Little Fugue in g Minor...
39. Posted on Wednesday, July 14, 2021 by frank:
How about the station bring back the Mix 95.7 Format.
40. Posted on Wednesday, July 14, 2021 by frank:
how about Ben Fm starts playing 4 decades of songs from the 60s 70s 80s and 90S
41. Posted on Monday, August 30, 2021 by Dana fry:
remember listening to faure pavane - sleepers awake, living in west philly studying at upenn - late night study sessions punctuated by this beautiful piece - usually meant i had about two hours of reading to go. a wonderful nightly ritual. my mom had a radio that only got wfln, that my uncle george gave her when he moved away... wonderful programming.
42. Posted on Friday, January 21, 2022 by Joyce P:
This page was a delight, albeit heartbreakingly so. Many memories - growing up in the 50s & 60s, the station was a staple of my house. And when driving with my father, we'd have to guess the composer after two minutes! Hah. Now live in the beltway ?? and nothing has ever compared to that programming.
43. Posted on Wednesday, March 2, 2022 by Ken orr:
Tom Moyer. WFLN chief engineer, was a good friend. Many a time he would come in early and we'd talk while I hosted the morning potpourri program. He was the best at his job and didn't get the recognition he deserved. It was a great place to work… if you call listening to great music work. Long live fln in our memories.
44. Posted on Wednesday, March 9, 2022 by David Dax:
My family and I lived in Lancaster from late 1957 until 1963. My father was always an aficionado of classical music, and we listened to WFLN faithfully during this time. I recall some of the theme music for your evening shows and references to "Gerhart's at Glenside" and other sponsors. I also remember something called "The English Country Dancing Master." Anyway, I miss those days. I came to learn and appreciate classical music while at First Presbyterian Church in Lexington and listening to WFLN. I am sorry for its loss.
45. Posted on Saturday, April 2, 2022 by Isaac Segal:
Our ad agency pitched WFLN in its twilight days. A couple of the billboard headlines I wrote were "Sex, Drugs, and Rachmaninoff," and "We invented 'unplugged'" We didn't get the account, but it hardly mattered, as the format switch took place shortly afterward. I had been a long-time listener and hated to see it go. I missed the music, but never warmed to Ralph Collier. Bill James' five-minute nature bits, OTOH, were great. As were Taylor Grant's short commentaries.
46. Posted on Wednesday, May 4, 2022 by Vince Brennan:
: Dana Fry; Good Heavens! I'd forgotten all about the dedicated FM radio for WFLN! I think it was a fund-raiser but don't remember if it was for NPR or the station itself. Jules Rhind's sonorous baritone was equally as recognizable as the Great John Facenda's and was an inspiration for me to make a minor side-occupation of announcing while I was in the Service. Does anyone remember his comment when coming back to the mic to rescue a record which had been skipping for eight minutes? Wonderful days. For those who have some sort of cable TV service, look in the 1800 - 2002 series channels and you may find the "Music on Demand" (both Classical and semi-Classical content on different channels.) Bonne Chance!
47. Posted on Friday, June 10, 2022 by Fred :
Still greatly miss WFLN. Sleepers awake was the soundtrack of my life back then. you don't know what you have until it's gone. corporate greed :mad: Thank you for the great years you hrlped so many kisteners, also the engineering was spot on.Kudos. sincere thanks for the good years.
48. Posted on Friday, July 1, 2022 by H L Watkin:
The one theme I clearly remember was a part of Sibelius' second symphony, for the 8:00 PM Symphony Hall. Our small group of mid-50s nerds were regular listeners of 'WFLN 95.7 on your FM dial'. It was the one station I regularly tuned, and I was shocked when it was no longer classical music. Sad time, but when we later moved to the Charlotte NC area I quickly found WDAV, classical all day.
Add your comment
Please note: commenting has been temporarily disabled. Please check back again soon for our new commenting system.